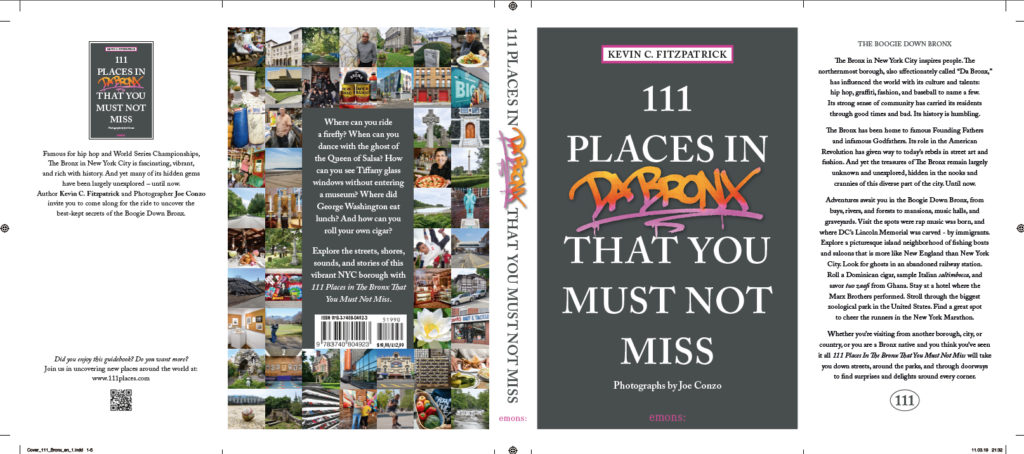 Today is the Cover Reveal Day for my new book. 111 Places in the Bronx That You Must Not Miss (Emons). It comes out May 18 with photos by the amazing Joe Conzo. Today we can show the full cover, front and back. The book is available now for pre-order at all bookstores, and online.
A few months ago Joe and I were on Gary Axelbank's show Bronx Buzz on Bronxnet TV to announce the publication. It is part of the international hit series 111 Places.
Stay tuned for news about our book launch parties and book talks. We also plan to attend the Bronx Book Festival at Fordham in June.